CAR AUDIO LOS ANGELES
When it comes to the best installers of car audio Los Angeles has to offer, look no further. Premier Auto Suite has over 20 years experience in the business with audio and video installation being our specialty. We got our start in the automotive industry with audio installation back in 1991. We're passionate about providing you with the best quality audio and video installations that the Los Angeles / Burbank area has to offer. That's why we use the highest quality brands in the industry so you can hear your music exactly the way it's meant to be heard while driving down the streets of Los Angeles. Music is something that everyone can relate to no matter where you come from and that's why we want to make sure you are taken care of properly with the highest quality audio and video installation. At Premier Auto Suite we install Hertz, Audison, Kenwood, Arch Audio, Phoenix Gold and Rockford Fosgate, some of the top brands when it comes to the audio industry.
If you love your car and love listening to music, then let our technicians at Premier Auto Suite take care of the rest. We know installation for car audio Los Angeles like the backs of our hands. We'll take care of programming your audio system into your vehicle so you can blast those beats without a bulky audio system taking up space in your car. We'll make sure your new audio system is functional and has the best sound possible.
At Premier Auto Suite, we'll not only install your audio system so you can hear the bass, but we'll take care of custom fabrication. If you bought a new audio system, but your car isn't designed to have a subwoofer, don't worry, we can fix that. Our expert technicians can build a custom fiberglass speaker box for your subs so you can amplify your music exactly the way you want to. Our technicians know audio and we'll make sure that your sound pressure level (SPL) and sound quality level (SQL) is customized to perfection. In terms of the top installers for car audio Los Angeles, you've found them here. Come see us today at Premier Auto Suite so you can listen to your music in your car exactly how you want to hear it.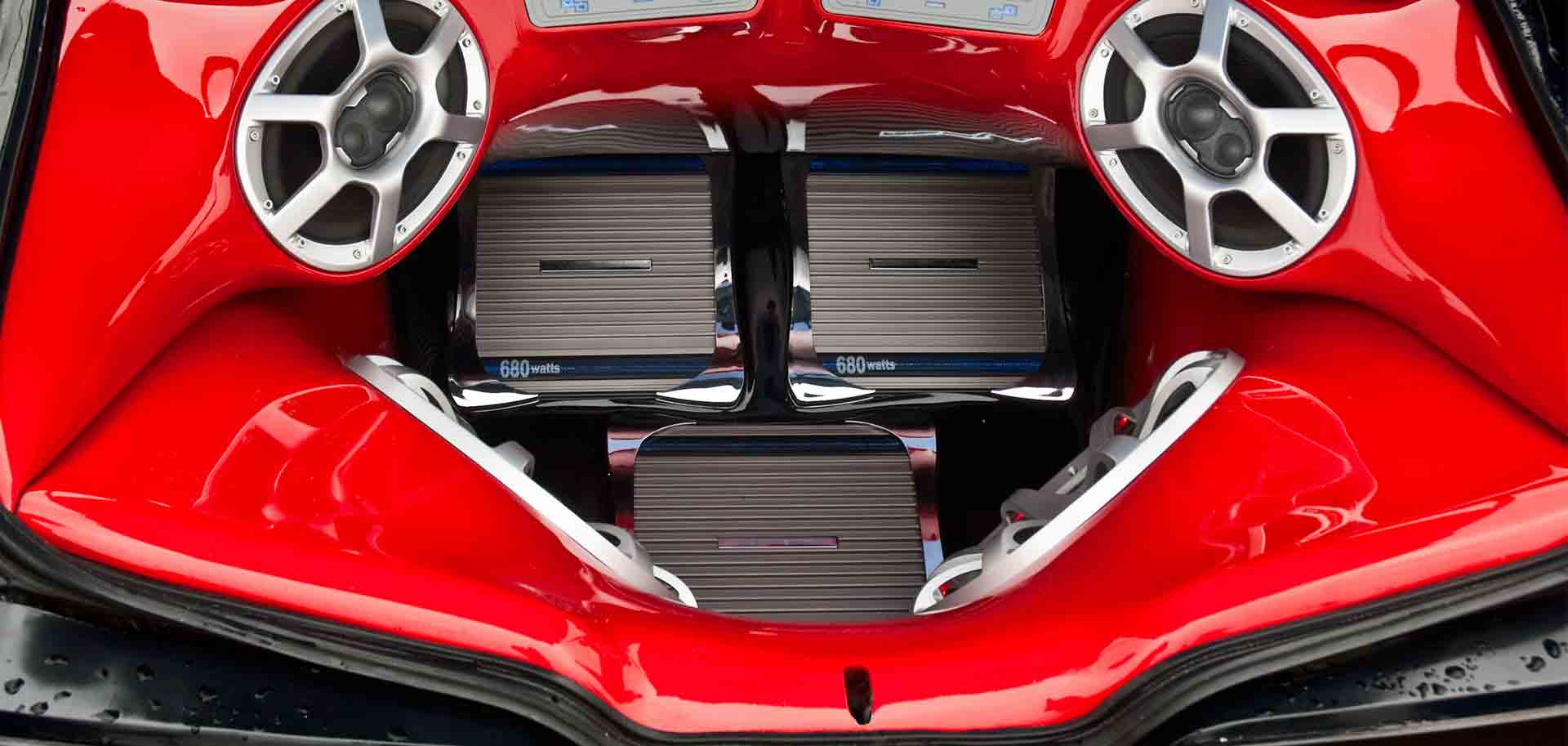 Hertz & Audison:
Looking for the best car audio Los Angeles has to offer? Hertz is one of the world's leading manufacturers of car audio products. At Premier Auto Suite, we are proud installers of Hertz Audison. Hertz and Audison is the same company split up into two brands. Hertz is more of a mainstream brand, while Audison is a higher end product, handmade in Italy. We've been carrying each brand for over 18 years with experience installing them in Porsches, GT3s, Lamborghinis and Honda Civics. These guys know what they are doing when it comes to audio and the sound is immaculate.
Kenwood:
We are proud carriers and installers of Kenwood audio, a Japanese company that creates high end audio equipment. We've been working with Kenwood at Premier Auto Suite for 18 years. Over the past 18 years, we've never seen a single return on a Kenwood audio installation. Now that's quality you can't beat.
Excelon:
At Premier Auto Suite we carry Excelon. Excelon is the higher end version of Kenwood. Excelon is perfect for those music lovers who want to hear each beat as it drops. This system has more tuning and adjustment options and a different aesthetic. We also are working with the dealers on updating your system for free as soon as the latest version is released.
Arc Audio:
At Premier Auto Suite we've been carrying and installing Arc Audio for the past 12 years. Arc audio is one of the last companies from the '80s that lasted because of its high quality. The owner of Arc audio developed the amplifiers himself and built them to perfection. He's an audiophile and these amplifiers were designed specifically based on your taste in music. If you like your music loud, than these are the speakers for you. Arc audio has a very niche brand for music lovers who enjoy listening to their music at the highest levels possible. They also specialize in a marine and motorcycle lineup to suite music lovers of every sort.
Rockford Fosgate:
Rockford Fosgate is a leader in the car audio revolution and they specialize in the ATV, off-roading world. At Premier Auto Suite, we've been carrying Rockford Fosgate for the last five years. They include full kits that have excellent sound quality, they are waterproof and UV coated. The amplifiers are about the size of two cell phones and are able to produce very high wattage and great sound which is why we carry them at Premier Auto Suite.

The best way to protect your investment!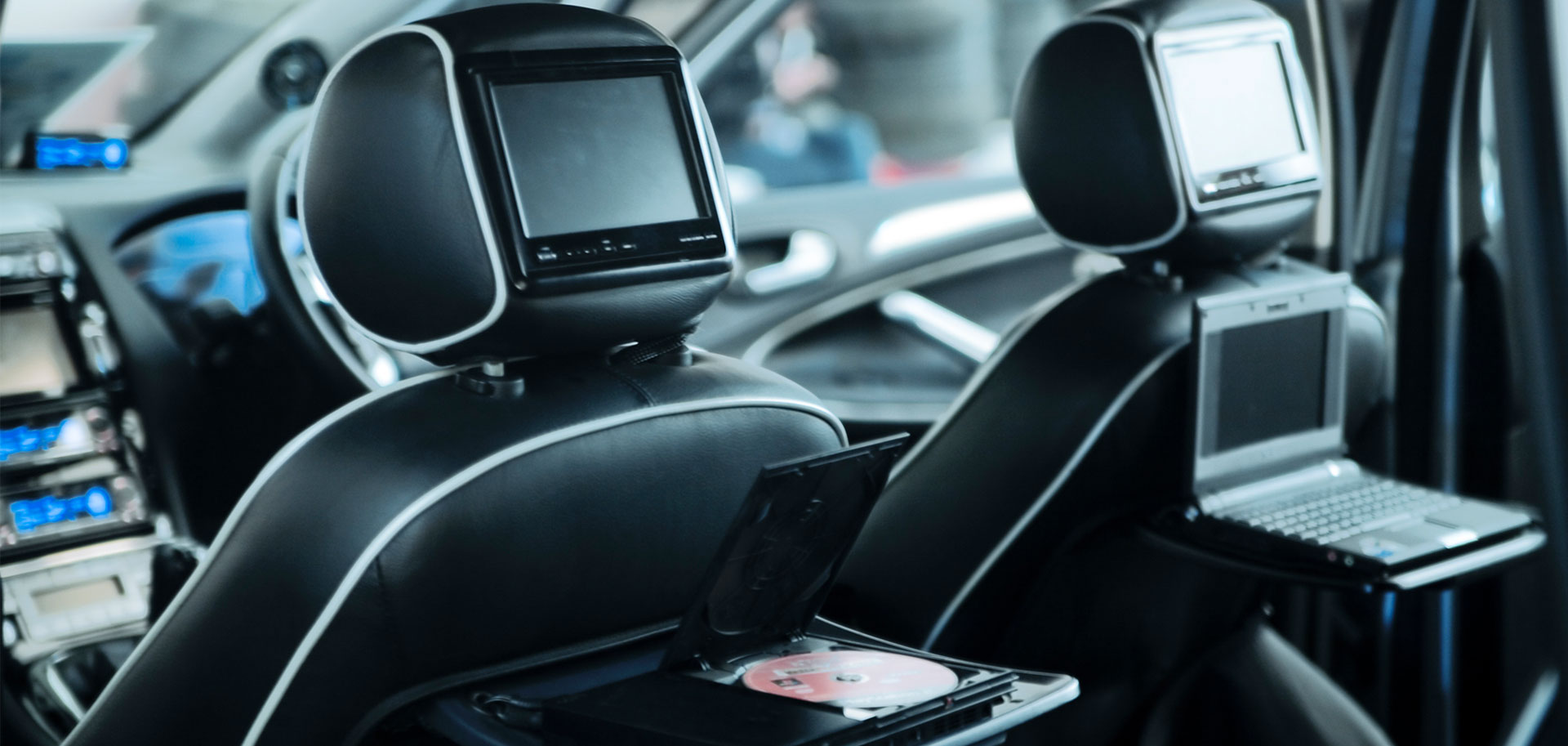 Video Installation Los Angeles 
In today's society, video is king. When it comes to video installation, our technicians at Premier Auto Suite are highly trained professionals with years of experience in installation. We've been installing video for years and know the ins and outs of the market. Back in the day, it used to be flip down screens from all kinds of screens installed in your car. With the evolution of tablets, flip screens have phased out and now we're installing full audio and video in cars. We've installed full audio and video systems in Mercedes Sprinters, vans and many different RVs. If you're looking for full audio and video installation than you've come to the right place at Premier Auto Suite. Our technicians can get your ride ready for all the Netflix and chilling you can ever dream of. Whether you have Satellite TV, going on tour or want your ride ready for a camping trip with the family, let us take care of all your video and audio needs at Premier Auto Suite. We'll make sure that your audio and video is connected with your cell phone carrier to be able to stream all the videos you can imagine. After we're done with you, a cross-country road trip will seem cozy. Our expert technicians we'll make sure that you get the best sound quality installed in your vehicle with any system you have. We'll test all the parameters so you have the highest SQL possible meaning quality you can hear.