YOU NEED PAINT CORRECTION
Car Polish
Our Paint Correction package will get your car looking like it just got a brand new paint job with a sleek car polish shine. If you love your car and want it to look as good as you feel when you drive it, then our paint correction package is for you. This package includes an advanced process to decontaminate your paint's surface and remove all the flaws your paint has including any swirls or scratches. If you're considering getting a Ceramic Pro coating on your vehicle, we highly recommend doing our paint correction package to restore your paint to perfection and then adding that additional layer of protection with Ceramic Pro. The difference between our paint correction and a regular wax is that when you coat your car in wax it will temporarily look great, but as soon as you wash it, the swirls and scratches come back. Our paint correction package will last much longer than a wax and is the perfect intro to Ceramic Pro if you are looking for paint protection for life.
Our technicians at Premier Auto Suite are experts when it comes to paint correction. They use two different compounds to remove the swirls and scratches. Our technicians will then add a special sealant and wax to cover up all the gaps between the correction process to make your car's paint look smooth to perfection. Finally we add a layer of sealant to protect the paint and give your vehicle an added shine for a beautiful car polish look. This package starts at $690.
Car Wash
Clay Bar
Compound Car Polish
Removal of scratches, micro marring and swirls
Wheel and Tire Detail and Shine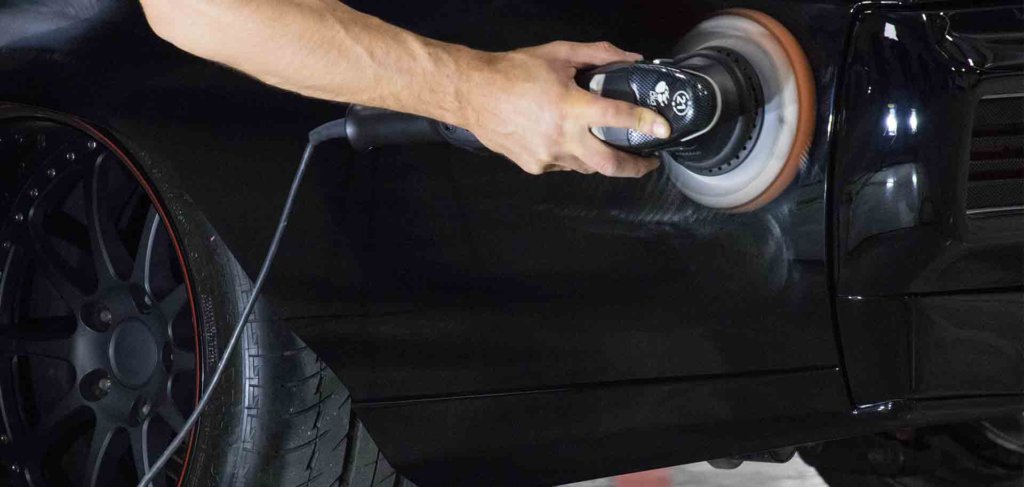 The best way to protect your investment!
The Paint Correction Process
The paint correction process is vital to get your vehicle's paint to shine. After our expert technicians perform the clay bar  decontamination, they start the polishing process. This method consists of a series of steps to remove any swirling and marring or scratches from your vehicle's paint to get that smooth car polish finish. Depending on the condition of your vehicle's paint, it can take several stages of paint correction to get your car's exterior to that perfect paint polish finish. Our technicians at Premier Auto Suite take pride in quality and will make sure you drive out of here feeling as good about your car's paint as you did when you just bought it.

Ceramic Pro is a paint protection product that uses nano-technology to defend your vehicle's paint against the elements and everyday wear.