YOU NEED PAINT CORRECTION
A Craft Few Have Perfected, Correction Enhancement.
Sure your car's finish may still shine, but shine means nothing without the depth and clarity that only comes from proper machine polishing performed by an Advanced Paint Correction Specialist (like Ceramic pro Burbank). Paint correction (swirl removal), is a labor-intensive process utilizing nano-technology abrasives (compounds and polishes). The art of safe, modern, and proper buffing techniques is what separates the true professional detailer from all the rest, and it is a skill-set that is mastered by very few. At Ceramic Pro Burbank, we not only teach the latest techniques and processes to other professional detailers , but we also spend a lot of time fixing work that was done incorrectly by unskilled buffer operators from other detailers, body shops, manufacturers, and dealership prep departments. In addition to all of the detailing packages offered, we highly recommend the addition of Ceramic Pro coating to help maintain your new finish for an extended period! Our Paint Correction packages start at $690.
Single Stage Paint Correction (Our Most Popular) – $800
As the name suggests, this level of paint correction utilizes just one stage of machine polishing (also referred to as one-step polishing). While not considered a "perfection detail" given the single-stage process, a big transformation in the condition of the paint can be achieved. On softer paints, we can usually remove 50-80% of all swirls, haze, and light defects, whereas, on harder paints, this could be 40-60%. There are a lot of different variables that dictate just how much correction that you can safely achieve in a one-step process.
Multi-Stage Paint Correction  – $2,000
When you step up to the realm of multi-stage paint correction, you're significantly improving the finish by removing all of the swirls, and all but the heaviest of scratches and defects. The photo examples above (before and after images) are of the multi-stage process and as you can see, the transformation is significant. This process starts with a heavy compounding machine polishing stage to remove the defects and then followed by a secondary polishing stage to refine the finish and increase gloss and clarity. Given the differences in paint types, condition, and size of vehicles, the rate for the Multi-Stage Paint Correction varies, but we will consult with each vehicle owner to provide a more precise pricing structure. The paint type and condition will also dictate the level of correction, but typically this process on most cars will get rid of 85-95% of all defects. And at this level of correction, you're getting very close to that of a brand new vehicle without the expense of a re-paint!
The Deluxe Wash
Multi-Stage Paint Correction is performed using a D/A random orbital, compound, and a polish. Extensive testing goes into each car to identify the optimal combination that will deliver the highest-quality results. All painted surfaces will be metered for depth to ensure adequate and safe thicknesses prior to polishing.
Hand-applied German-made premium paint sealant. The customer can upgrade to Ceramic Pro for an additional charge.
In addition to all of the detailing packages listed above, we highly recommend the addition of Ceramic Pro.
Note: Classic, Super / Hyper Cars, Hand-Built, and Bespoke cars are quoted on request.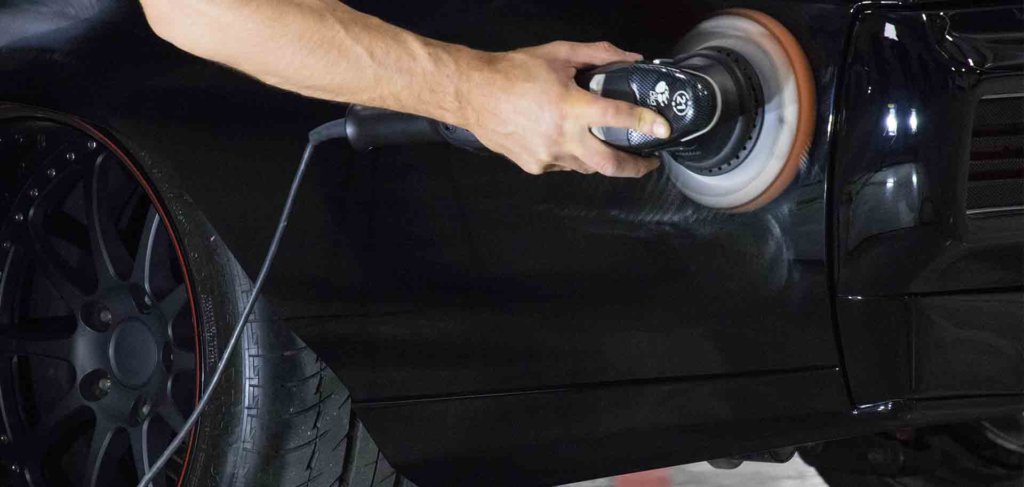 The best way to protect your investment!
The Paint Correction Process
The paint correction process is vital to get your vehicle's paint to shine. After our expert technicians perform the clay bar  decontamination, they start the polishing process. This method consists of a series of steps to remove any swirling and marring or scratches from your vehicle's paint to get that smooth car polish finish. Depending on the condition of your vehicle's paint, it can take several stages of paint correction to get your car's exterior to that perfect paint polish finish. Our technicians at Ceramic Pro Burbank take pride in quality and will make sure you drive out of here feeling as good about your car's paint as you did when you just bought it.

Ceramic Pro is a paint protection product that uses nano-technology to defend your vehicle's paint against the elements and everyday wear.