BOAT DETAILING LOS ANGELES 
MARINE DETAILING AND SURFACE PROTECTION
Boat Detailing
In regards to boat detailing here in Los Angeles, our technicians at Ceramic Pro Burbank are experts. Living in California and getting to enjoy a day out on the water is one of the great pleasures of life. Nothing beats a sunny day out on the boat with friends celebrating the Fourth of July, Memorial Day or just a sunny Los Angeles weekend. As fun as going out on the water can be, keeping your boat clean isn't always that easy. At Ceramic Pro Burbank, our experienced technicians will help make the maintenance of your boat just as easy as those hot summer days out on the water are, after you receive our Ceramic Pro Marine package. We know that owning a boat isn't cheap, so why not keep your boat looking its best with our boat detailing packages that use Ceramic Pro Marine. Ceramic Pro uses nanotechnology to coat your boat's exterior protecting it from algae, barnacles, fish, salt water and debris that can cause wear and tear on your boat's exterior. Ceramic Pro Marine was designed specifically to help keep the maintenance of your boat at an all time low and prevent damage from the seas critters giving you the best boat detailing you've ever had. At Ceramic Pro Burbank, our technicians will travel to the location of where your boat is docked, whether that's in Newport at Marina del Rey or another location. We'll work with the facilities to pull the boat out of water and perform the Ceramic Pro Marine coating and then place it back in the water.
Let Ceramic Pro Burbank take care of your boat. We want to help make your boat's maintenance a breeze so you can enjoy those sunny days out on the water. When it comes to marine protection, Ceramic Pro Marine is the best in the business. It's been specifically designed to protect your boat's from the inside out with a self cleaning effect, keeping your boat in tip top condition for years to last. You'll feel as good as your boat looks out on the water when we're done with it and know that the cleanup with be as easy as a day on the water is.
Ceramic Pro Marine is the worlds first all inclusive preventative maintenance product line specially designed for professionals. Our specialized application centers enables trained and certified professional installers to Apply Ceramic Pro Marine to all surfaces on your boat for the perfect boat detailing package. Ceramic Pro Marines cutting edge protective technology is the common sense choice in an industry where boat stands for "Bust Out Another Thousand". Stop spending thousands of dollars on aftercare.
High Gloss
Ceramic Pro Marine is available in High Gloss finish that Exceeds OEM paint or gelcoat quality. This means your boat will be glossier than the day you bought it.
Durability
Our products can not be washed away or removed thru environmental hazards. Ceramic Pro Marine is suitable in the most extreme environments from the frozen seas of the arctic to the sun damaging effects of the equator.
Versatility
Ceramic Pro Marine is the most versatile coating on the planet. With its wide rang of uses there is literally no surface on your boat that can be left unprotected.
Warranty
We have chosen to provide proven warranties over "peace of mind" warranties because we believe your experience with ceramic pro marine should be the same on day one as it is years down the line.
UV Rays
Ceramic Pro Marine utilizes a revolutionary blend of UV Inhibiting minerals to protect your vessel from the the harshest sun rays on the planet. Ceramic Pro is the best coating for boat detailing in the industry.
Fouling Release
Ceramic Pro Marine reduces the surface tension of your gelcoat preventing algae from planting roots into the pores of your gelcoat making growth incredibly easy to remove. This also means no more acids to remove tannin staining
Oxidation
Ceramic Pro Marine is a layerable product that starts with a penetrating foundation that can built up creating a protective layer that seals your gelcoat.
Self Cleaning
Ceramic Pro Marines protective layer reduces the surface tension of any surface allowing bird/bug dropping, fish blood, oil and any other contaminants to be easily washed away. Say good bye to harsh chemicals and time consuming washes.
Benefits of Coating Your Vessel
Hydrophobic Finish Repels Water and Other Liquids
Protects Paint from Barnacles, Algae, Bird Dropping, Fishing debris and Salt Water
Extends the Longevity of Your Paint
Easy to Clean: Dirt, Debris and Grime are Easily Removed
Shiny, Glossy Finish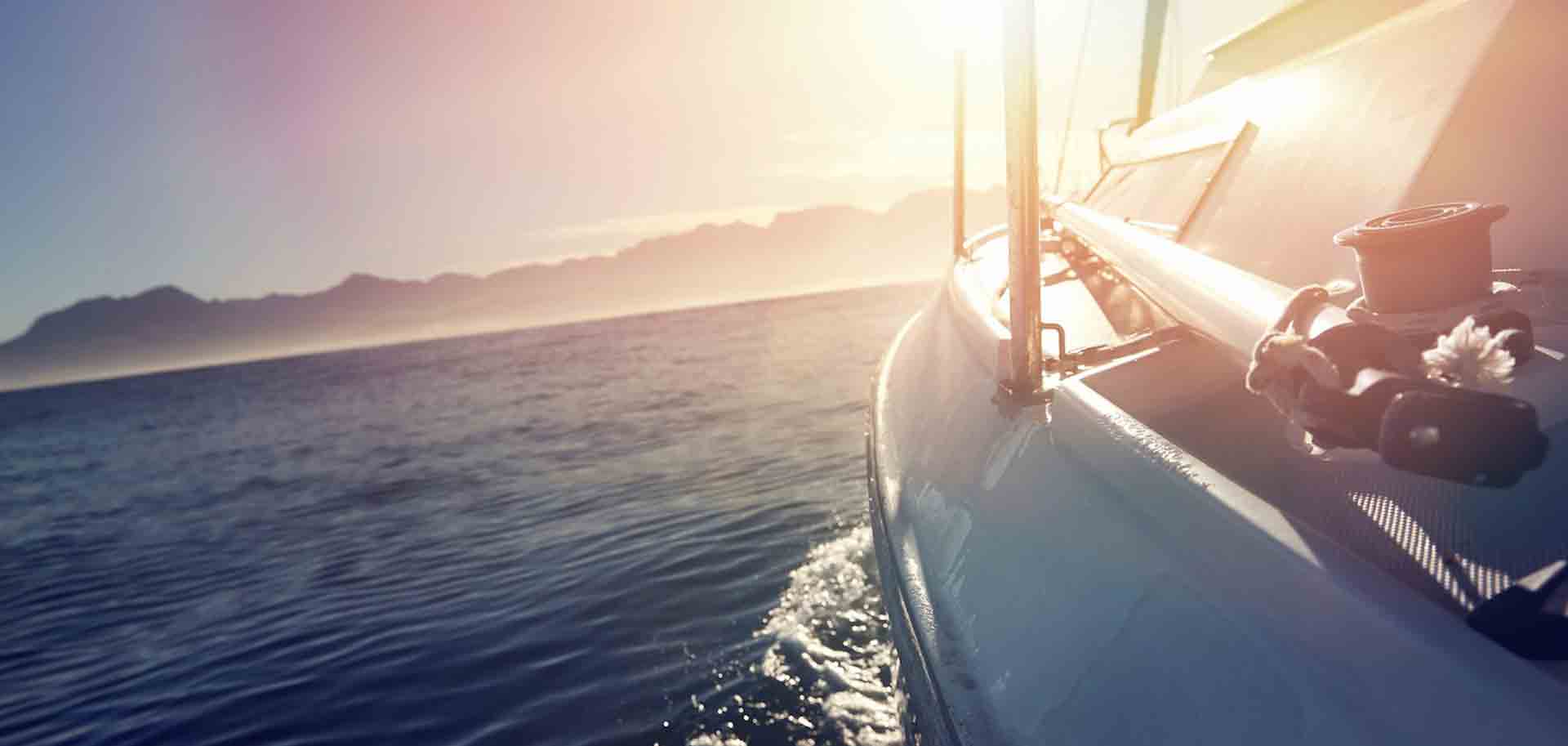 The best way to protect your investment!